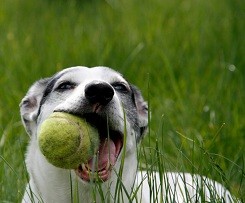 Boarding for graduates of our training program!
This service is offered only to graduates of our board and train programs.
In addition to the general care of your canine companion our dog boarding services also include group socialization (play time), reinforcement of obedience commands and etiquette.
Because we have a deep understanding and relationship with your dog we are able to provide the care, socialization and reinforcement of obedience commands and etiquette they already know and deserve.
Whether you are leaving town for a few days or a few weeks Empire K-9 can provide the services you need to maintain your investment and ensure the continued success in training that we share.
---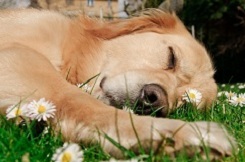 Boarding options include:
Boarding ($45 Day Small Dogs, $55 Day Large Dogs): Includes general care, reinforcement of trained commands, reinforcement of manners/ etiquette and group socialization (play time).
Treadmill/ Physical Conditioning ($10 Day): This is a great add on for those dogs with very high energy levels or those that are working towards a leaner body.
Refresher Training ($10 Day): Every dog can use a refresher especially if the owner has been a little lax in reinforcing commands and manners. Let us brush up on everything previously taught with daily sessions.
Bath ($30) Nails and Ears ($15): A clean dog is a happy owner! After a busy stay filled with playing, wrestling with dogs, and training, your dog is going to be dirty. Arrange for your dog to be cleaned up before going back home. We provide bathing, ear cleaning, and nail trimming. We do not provide grooming/ haircuts but can have this done by a local grooming professional by request. Additional fees will apply.
One on one attention
Professional training conducted in the comfort and convenience of your own home
Personalized and written training program that meets the needs of both you and your dog
E-mail and phone support during and after the program
Client only benefits