The two types of dog training services that Empire K-9 provides are in-board, also known as board and train, and in-home training. Even though a board and train program is the most effective and efficient for of dog training, we understand certain problematic behaviors are best address in the home either in conjunction with a board and train program or by themselves.
The majority of Empire K-9's past clients have been to multiple trainers before coming to us and receiving the results and help they needed. We understand the unique relationship we, as humans, have with our canine companions and see their training as an investment in their future.
Let our academy trained and certified trainers at Empire K-9 help to shape the companion you want and deserve.
---
Dog Boot Camp (In-Board Training)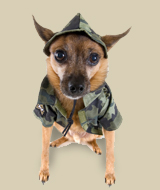 Designed to take the guess work out of dog training our boot camps programs are designed take your dog from basic to advanced and transform your dog into a confident, controllable, and balanced canine companion. These programs are great for busy professionals who don't have the time or patience to train their own dog in a class or at home, people who don't want to become amateur dog trainers, or those whose dogs have difficult problematic behaviors.
Click here for more information about rates and additional services.
---
Puppy Boot Camp (In-Board Training)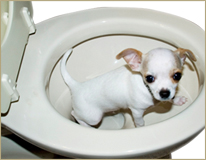 Our puppy camp programs provide the best education possible for your new furry family member. We provide the obedience training, socialization, crate training, proper etiquette training, and confidence building exercises to ensure your pup has everything it needs to be the best it can be. This course is also a must to address some of the problematic behaviors your pup may have already learned.
Click here for more information about rates and additional services.
---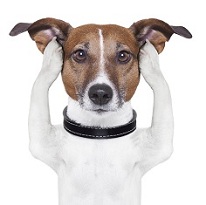 As one of only a few who specialize in training deaf dogs we are proud to offer this unique training service. Designed to relieve the stress of both parent and pup, we bring balance and bridge this unique communication gap. Deaf dog training requires skill, patience, time, and the ability to over the many challenges presented by each individual dog.
Click here for more information about rates and additional services.
---
In-Home Training & Behavior Modification
Our in-home training option is limited geographically. This option is for those who have minor problematic behaviors that are best addressed within the home or those who want personalized one on one attention. This option also includes possible one-on-one training at our facility or in a public setting.
Click here for more information about rates and additional services.
---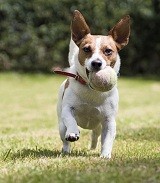 This service is offered exclusively to our boot camp graduate customers. While in boarding we maintain and reinforce everything your dog has already learned from us previously. Additional boarding options such as refresher training, treadmill training and continuing education are also available to our past boot campers.
Click here for more information about rates and additional services.
---
At Empire K-9 Inc, our training programs are designed to accommodate the various needs of our clients. Although we have outlined what we feel is generally needed to accomplish most training goals, the number of sessions and time spent can vary from client to client. Please feel free to contact us with questions. We will always be honest with you about whether or not your expectations are reasonable.
It is also important to note that the success of our training depends on you. It is important that the owner is dedicated and committed to the success of the training. We will give you and your dog the tools needed to succeed. However, if they are not utilized, they will fail.